Unforgettable Wedding Reception Ideas
Following the ceremony, it is time for fun at the wedding reception. Interactive wedding reception experiences that make for great social media posts are the trend. Your wedding reception should include some fun interactive components beyond a photo booth. Here are the top wedding reception trends you need for an unforgettable event.
Experiential Favors
Instagrammable moments are something to keep in mind now when planning your wedding. The new Insta friendly trend is experiential favors. As the name suggests, it is about the experience, not just a goody bag to take home. DIY bouquet bars, build-your-own terrariums, custom perfume blending, and aura photography are the new ways to create the favors your guests will take home to remember your event. This wedding reception trend is to have fun and find ways to get your guests mingling.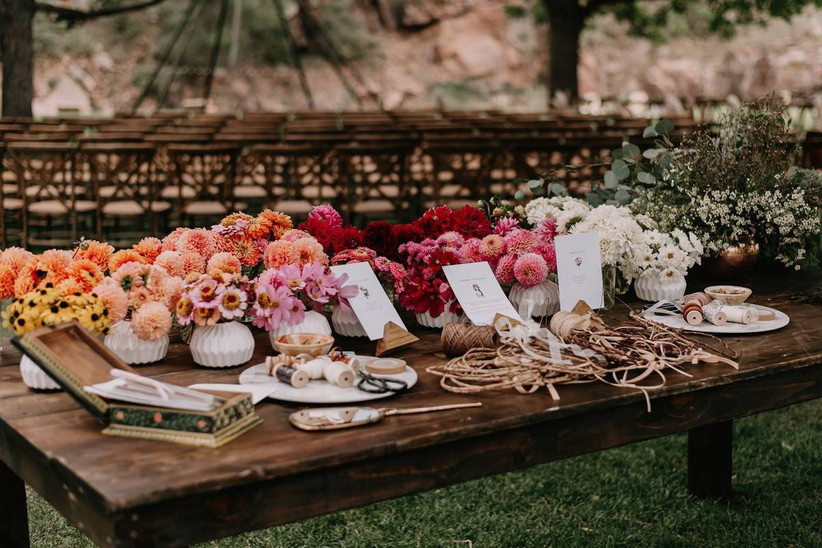 The Drink Experience
Alcohol is the key ingredient to an unforgettable wedding. Hiring, a mixologist to create custom drinks and new taste sensations, are the alternatives to having a bartender. Drinkable escort cards are also gaining popularity so that guests have a cocktail as they find their table.
Self-serve refreshments are another trend you can expect to see at wedding receptions everywhere in 2020. Prosecco bars, beer trucks, and wine tap walls are replacing open bars at weddings. Refreshments are another Instagrammable moment for your wedding. DIY sangria bars and beer trucks, and Sangria bars are a great way to get guests mingling while they try their hand at achieving the perfect pour.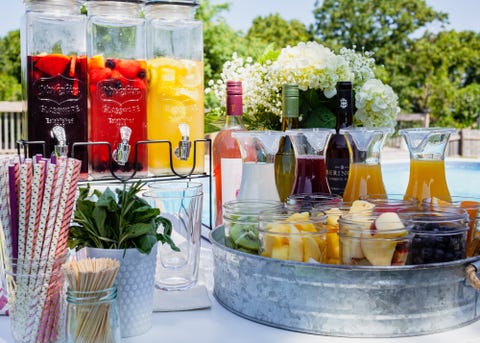 The Foodie Experience
Creatively presenting your food at your wedding will be more critical than ever in 2020. Whether you're a serious foodie or want to provide an interactive conversation starter for your guests, using food as part of your decor will continue to be one of the significant wedding reception trends next year.
Food boards are the most popular use of the trend. Put out huge ones during cocktail hour to awe hungry guests. Food boards are also popular as centerpieces on your reception tables. Dessert bars are still popular but do not forget creative charcuterie.
Hidden River Events Experience
Hidden River Events is the all-inclusive wedding venue that can help you make your wedding Insta worthy. From fajita bars to grits stations, we have the caterer to make your foodie wedding dreams come true.
Located close to Beer City, also known as Asheville, we have all the resources for the cocktail experience your wedding needs.  Contact us today for more information about making your reception an amazing experience for you and your guests.
We Specialize in All-Inclusive
At first, we thought all-inclusive meant just having all the infrastructure ready to go for the couple, so what looks like such a simply beautiful, largely outdoor wedding could be as clean and simple as the lines of the tent.  There should be no hassles about getting in all the infrastructure and having it ready for your wedding. We did not want to witness a rental truck showing up at the last minute and a mom or bridesmaid, or the couple themselves, setting up chairs and tables–even mowing the yard–on the morning of the wedding.  These were all things Jeanne witnessed repeatedly over the years. No wonder people were exhausted before their wedding even began…